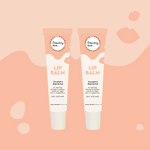 I'M BACK! NEW-LOOK, SAME DELICIOUSNESS.
A natural petroleum-free lip balm for everyday use. Apply for a natural nude finish and to leave your lips feeling healthy and soft.
SHOP NOW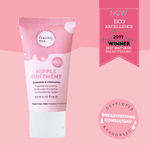 OUR *AWARD WINNING* NIPPLE OINTMENT IS AN ESSENTIAL FOR BREASTFEEDING MAMAS
Protective and soothing for the sorest of breastfeeding or pregnancy nipples. Developed and endorsed by our very own Co-Founder and Lactation Consultant, Anna Scullie. It's a winner!
LEARN MORE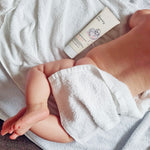 NO BUTTS ABOUT IT. OUR BABY BUM CREAM REALLY DOES WORK!
Protective and soothing for a sore baby's bum and other areas where those unwanted skin irritations might appear. This WONDER CREAM is one your bubba will thank you for. 
READ MORE
BETTER FOR YOU & OUR PLANET
Natural Zinc Oxide in our NATURAL SUNSCREEN provides broad spectrum protection without chemical UV absorbers.
LEARN MORE
RUBS IN EASY & GOES ON CLEAR
FRANKLY FREE FROM OXYBENZONE & OCTINOXATE
Over 14,000 tonnes of coral bleaching UV chemicals end up in our oceans each year.
LEARN MORE